Zhejiang feijian industry and trade Co Ltd
(Hits:)
Origin
Author
Add Time2015-12-05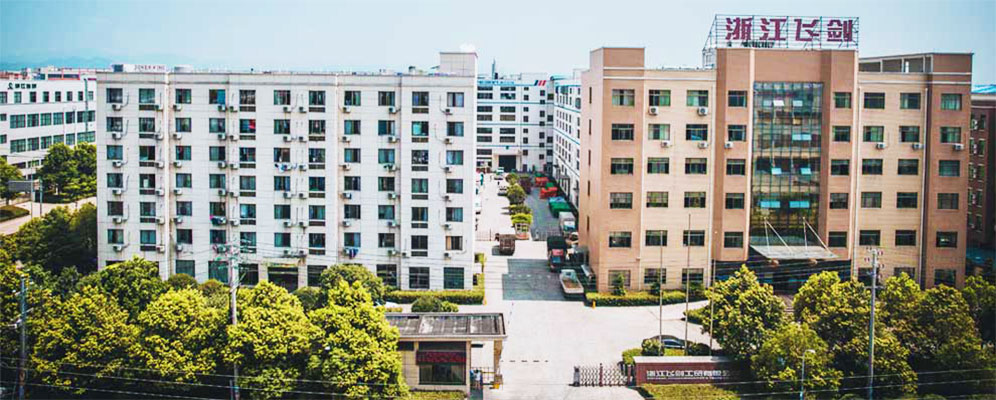 Zhejiang feijian industry and trade Co Ltd is located in the famous Chinese hardware capital--Yongkang, founded in 1998, is a collection of research and development, production and sales of aluminum drinking ware and stainless steel movement in one of professional manufacturers. Company is located in economic development zone, Huaxia road, Yongkang city, No. 387, building area of more than 50,000 square meters, more than 800 employees. 200 million yuan in fixed assets of the company, with an annual output of 15 million sports drinking ware production capacity, while corporate investment has a building area of more than 30,000 square meters, employs more than 300 people mixing base.Company nearly 25 series over more than 300 varieties of products, products meet TUV, FDA, LFGB, food grade standards such as GB, exported to Europe, America, Japan, Korea, Singapore, and Thailand, and South Africa, and Taiwan etc more than 30 countries and regions, as well as a number of internationally famous brands provide OEM Service.
The company has obtained the certification of quality management system certification, ISO14001:2004 environment management system certification and standardization in safety production level enterprises (metallurgy industry and trade industry) certification, export industrial products manufacturing enterprises classified in the category of enterprise certification. Companies win: "Zhejiang famous hardware", "Zhejiang industrial and commercial enterprises credit grade credit unit", "labor-management trust unit" and "unit safety management standardization, Jinhua city" and "Yongkang taxes superior" and other honorary titles, "flying swords trademark" was named the Jinhua famous brand, Fei Jian brand is identified as brand-name products. Companies are members of the household goods industry association professional Committee of the cup of China, Yongkang stainless steel products Association Director unit, is a 2008 sports bottle Olympic licensed manufacturers and 2010 Shanghai Expo licensed manufacturers, is the sports water bottles-safety requirements for the drafting of national standards of units.
Company's emphasis on technology research and development, increasing human and financial capital inputs, significant increase in annual research and development spending in 14 research and development accounted for 3.58% of gross output value of the company, pay special attention to technology and research and development the company is developing rapidly in recent years, compared to the growth rate in the industry forefront. Company to "enhance consumer quality of life" for the mission, with "honest man, diligent work" spirit of enterprise, adhere to the corporate culture to promote enterprise's core competitiveness, so that enterprises in development and establish a good social image. "The line will be far from near, the endless pursuit", the company will continue to build China's sports bottle and vacuum flask industrial monument ahead of the rest, inclusive, absorbing, sea of style, innovation, not to not to personality and style in the business development on the path forward.